4th May 2011 – Film Show in PVR Ambience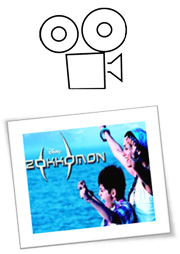 The school organized a day's outing for students of Classes III – VI and took them for a film screening in PVR Ambience. Early morning at 08:00 a.m. all students were ready with their picnic bags to see the latest film Zokkomon, starring the famous child artist Darsheel Safari. Excited students boarded buses at 08:15 a.m. and reached Ambience Mall.

The movie was loved by one and all as it not only entertained students but also enlightened them against social evils like superstition. Darsheel's character "Kunal" was inspiring for the young generation as they were encouraged to fight against all odds. On their way back students chanted only one dialogue:



"जब मन में है विश्वास
तो हर डर है बकवास"




---
2nd May 2011 – International Labour Day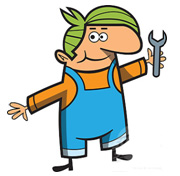 Labour Day is celebrated worldwide to recognize the efforts made by workers to make our life comfortable. Our school acknowledged the contributions of the workers. Students of Class IIIA presented a special assembly and everyone was acquainted with the importance and intention behind celebrating this day.

In their sweet melodious voices, they sang a song about significance of hard work. Making the day special for the workers at school, students gave away thank you cards to them. These cards were specially made by the students for this occasion.



---
2nd May 2011 – Science Quiz (Scientists and Inventions)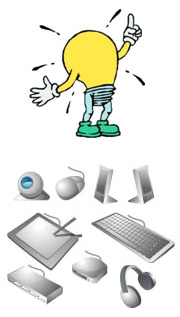 Technology is that gift of science which has provided us with numerous gadgets to explore the world around us. Great inventions by scientists have made our life comfortable and luxurious. Inter House Science Quiz: Scientists and Inventions, was organized for the students of Classes V - VII. The aim of the quiz was to test their general knowledge and acquaint them with various inventions and inventors. The quiz had three rounds, the first round was questions round, the second round was a visual round and the third round was buzzer round. Glory House won the quiz.

The names of the winners from Glory House are:


| | |
| --- | --- |
| Name | Class |
| Shivam Rawat | Class V |
| Palak  Garg | Class VI |
| Riya | Class VII |
---