Summer Vacations Are Fun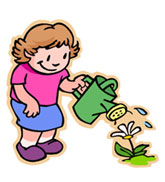 Summer vacation is a time to enjoy a change of pace from the school year. It's an opportunity to focus on different interests or activities that you don't have as much time for during the rest of the year. Summers come and summers go. Don't let this one slip away without packing in as much fun as those short months allow.

Don't let the summer slip away.
Before summer vacation begins, take out a calendar and look at what you have before you. If you want to accomplish something, put it on the calendar. Remember all those times during the school year that you said, "I wish we had time to ... " This is the time to do them. Go for family vacations, camps or other scheduled activities you planned.

Set goals and have a plan to meet them.
What are your goals for the summer? Write them down and think of ways to implement them.

Read at least one good, long book? Set aside some time day to read. Take books with you to the park. Reading is more fun if you're lying on a chaise in the yard, drinking lemonade that. If possible, go for swimming, schedule at least one day a week as the pool day.

Enjoy the outdoors.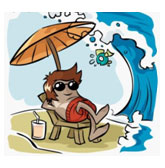 Take advantage of summer weather and in the early morning hours or evening time expose yourself to nature. Hikes, nature walks, rock collecting expeditions, bike rides, bug hunts and impromptu nature scavenger hunts are all free entertainment.

Don't forego all academics.
It's always good to take a break from school work, but an entirely brainless summer isn't ideal. Decide how much math, spelling or other skills you need during the break, to keep your mind in shape for the school year ahead. Then add it to your calendar. Avoid 'summer brain drain' by working in math, spelling and other skills every day. We at SGS, have tried to make everything related to studies fun and have put together some exciting assignments and projects for children to do this summer. So go on have loads of fun!



Holiday Homework - (May 2010)




| | | |
| --- | --- | --- |
| S.No | Class | Download File |
| 1 | Buds | |
| 2 | Blooms | |
| 3 | I | |
| 4 | II | |
| 5 | III | |
| 6 | IV | |
| 7 | V | |
| 8 | VI | |
| 9 | VII | |
| 10 | VIII | |
| 11 | IX | |

* Kindly use winzip or any zip/unzip compatible software to unzip the files using the password already provided.